I've been quite busy making amigurumi and giving them away. Here's a recent batch.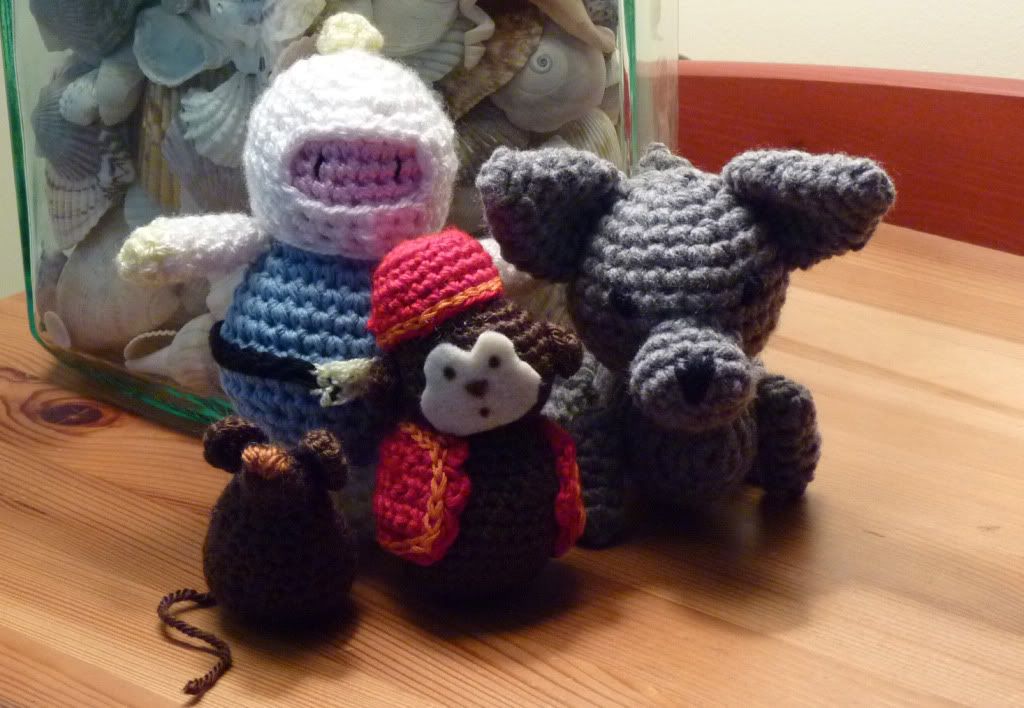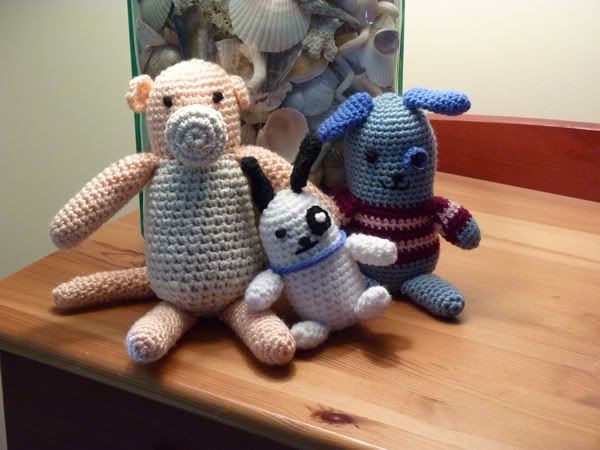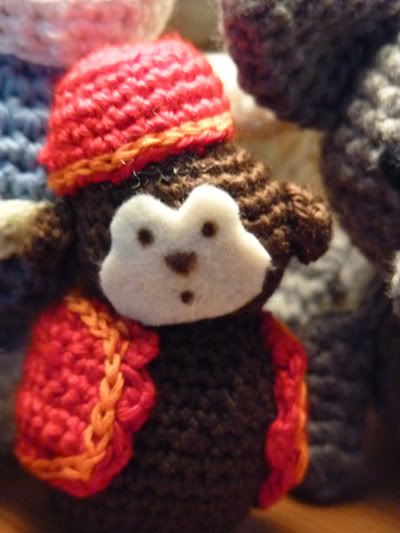 When I am under stress I need to so something with my hands. I've made more since I took these photos. I take pictures of the guys then set them free to good homes.

If you want to know where the patterns are, let me know and I can give you a link. That's one of the great things about the internet - lots of super free patterns. All but the monkey were free. The hedgehogs I sort of made up since the body is knit and the head and feet are crochet.